Is the financial center of Mpya Stedor. It is also the only place where trading is allowed. The innercity itself is divided in 4
.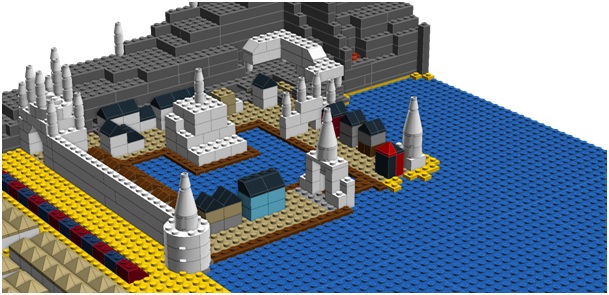 The Palace:
Edit
Here Lord Damaximus resides and meets all people.
Is the centerbuilding of the Inner City
4 floors with Pool, kitchen, throne room, Harem, dining room, royal suite, ...
University
Edit
Here the residents of Mpya Stedor and other noteworthy people are being teached the arts of Science, Maths, Languages, Finances, History, ...
Lays in the mountain
Famous professors:
Here the residents and traders exchange their wares.
Wall Square => Daily stuff
Northern Square => Luxury stuff
Southern Square => Inns
Tower Bridge => Bridge between Market and Embassy Square
Gold Mine => inside the mountain
Innercity Gatehouse and Walls
Embassy Square
Edit
Mitgardian Embassy
Avaloinan Embassy
Nocturnian Embassy
Ximus Embassy
Embassy Square Gatehouse
Southern Tower