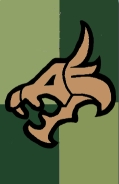 Greater-Burrium
is kindly ruled by Lord Silvius Flamecius. His Family rules this region of Avalonia for ages and under the leadership the country has been developed to a wealthy place. Located at the western part of Avalonia on a kind of peninsula limited by two arms of a river and the sea, ships and trading are very important for Greater-Burrium. This is why they have always been building ships to protect the merchants and the coastline for any kind of enemy.
Burrium Aqua is the capital of Greater-Burrium at the south-western part of the region. Here is the center of trade and the big city with it stonewalls to protect the people and give everyone searching a home a place to be. 
Greater-Burrium is populated with humans and elves, also some dwarfs make a living in the hills, but also every other being is welcome at least in Burrium Aqua. 
Burrium Aqua is the capital of Greater-Burrium and a jewel on the coast of Avalonia. The city is protected by a high and thick wall with several gate houses. The main gate is the lions gate. Which has been rebuild many times after all the attacks. Every rebuild has also been an improvement to make it more and more impossible to enter the city.